In the past little while, I've started doing more with my nails.  trying to tackle some of the patterns , I've had a hard time figuring out how to easily make polka dots!  I noticed toothpicks don't work very well, and while the point of a pen dipped in nail polish works somewhat, i learnt this as i did my nails while doing some study, it still  didn't work that well for me.  And then the other day I was scrolling through Pinterest and I saw this picture!
Graffiti always looks good and here is how you can create this.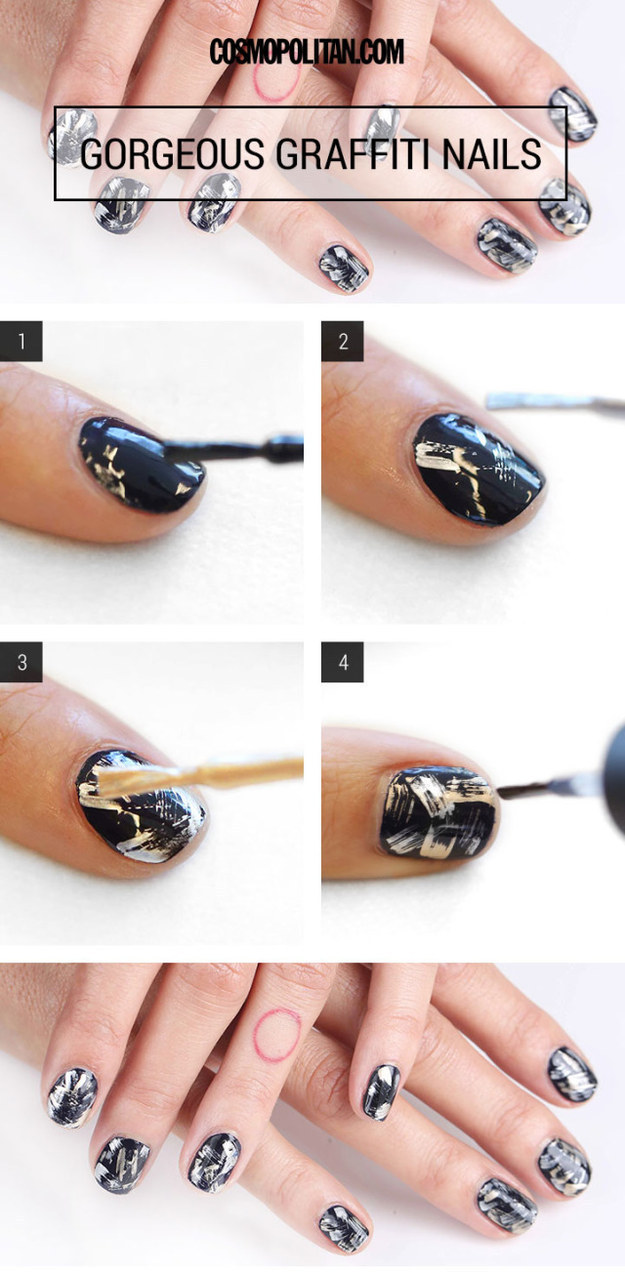 get the look.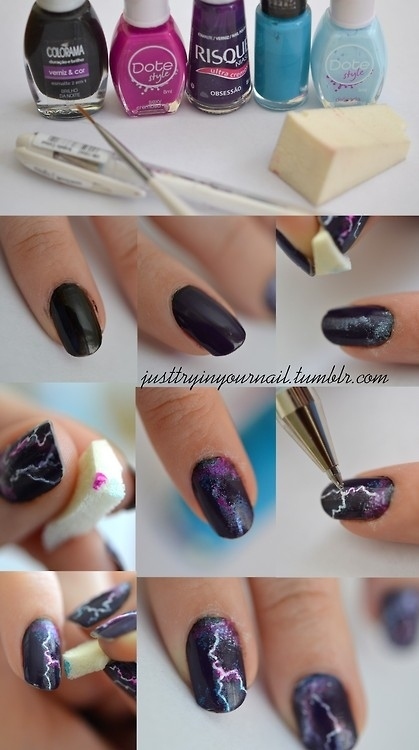 Step 1: Paint them black.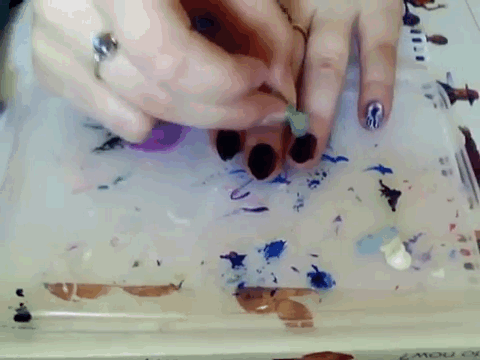 Step 2: Lightly sponge on accent colors, using purple, white and light blue nail polish.
Be sure to include some white in there to make for a more realistic looking night sky.
Step 3: Using a very thin dotting tool or micro-tipped pen, paint on thin white lightning.
Hope you found something you didn't already know here, and come back to find more great ideas.